Residential Painting and Decorating Services
We offer our customers residential painting services and advice and we believe in exceptional customer service as it is essential to the success of any business. This is why we work tirelessly to deliver a professional affordable paint job to both our residential and commercial customers. At every job, we ensure the highest level of customer service and professionalism. This work ethic has continued to build our good reputation over time. Our happy customer base  in Dublin, Meath, Louth and surrounding areas has grown significantly over the years.  You can read some of the feedback from our customers on the testimonials page.
Interior Painting
At the initial consultation stage in your home, we can give you advice on colours and wall paper depending on your individual needs. We can source the paint materials on your behalf. Before we start work, we ensure all furnishings and floors are protected with covers. We prepare walls, ceilings and woodwork and sand and fill where necessary before applying the paint. When the job is complete, we will make sure we complete a tidy up and vacuum of the work area.
We use only the best quality Interior Paint including;
Farrow and Ball
Dulux
Colourtrend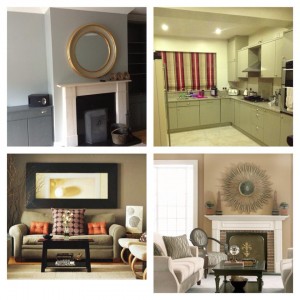 Exterior Painting
McArdle Painting can help you on your next exterior paint job. Whether you need to repaint the entire exterior or touch up your exterior paint job, we are here to help. There may be an opportunity to spray the exterior which has many advantages. We can offer advice on whether your project is suitable for spraying. You can read more about spraying and its advantages on our website.
Before applying the paint, we start each exterior project with cleaning down and preparing the surface. To protect the area from excess  dust, debris and paint, we use the appropriate covering. When the job is complete, we ensure that the area is tidied up.
We use only the best quality Exterior Paint including;
Sandtex
Dulux Weathershield
Call us today
When you choose McArdle Painting and Decorating services you are choosing experienced, skilled and professional painting contractors in the Leinster area that have been around for a long time and truly care about the decorating services they provide. We are aware that it is an important decision when hiring a painting company and if you choose McArdle Painting you will not be disappointed! Remember, we are also C2 registered and insured.
We look forward to working with you on your home improvements. To schedule a free price quote appointment or learn more about our service please call us on 087 74283013 or use the contact us form.