Martin McArdle established the business in 1997, after returning home to Ireland from Boston where he ran a successful painting and decorating business. Our aim is to satisfy the needs of our clients with integrity, respect, skill and economy at all stages of the painting and decorating process.
RTE's Room to Improve

In February 2016, Martin McArdle Painting & Decorating featured on popular Irish TV Show – Room to Improve. The 1930's house was in dire need of renovation. Enter: architect Dermot Bannon with an innovative plan to retain the building's century-old ambience while adding a radical modern living extension built around an exposed concrete wall.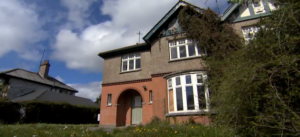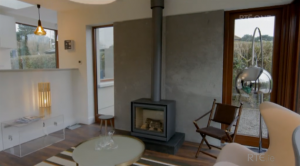 We take pride in our work and consider our reputation as a business to be very important and for this reason we strive to ensure that every care is taken while on a clients premises to both protect your property and to also bring a high level of attention to detail to every thing that we do.
We can cater for both the residential and commercial markets in Dublin, Louth, Meath and surrounding areas. We conform to the highest standards of professional quality. So why not contact us for a free estimate to see how competitive we really are? We are C2/VAT registered and fully insured.
Please call Martin on 087 742 8301 or email info@mcardlepainting.ie