At McArdle Painting, we are dedicated to providing a first class service for all our commercial clients. Over the years, we have acquired and retained many commercial clients by offering professional commercial painting contracts on a competitive value for money basis. We understand that for many businesses, it is vital that their operations are uninterrupted, so we can offer our services after hours and weekends as the job requires.
The range of commercial services we offer include:
Commercial Painting Services
Interior Decorators
Exterior Decorators
Specialist Finishers
Wallpaper Hanging
We have a number of existing commercial clients in different industry sectors across Dublin, Meath, Louth and Kildare.
The types of premises we work in include:
Industrial/Warehouse
Hotels
Office Units
Retail Units
Factories
Restaurants/ Nightclubs / Pubs
Local Authorities
Hospitals
New Homes Developments
Leisure Facilities
Education Institutions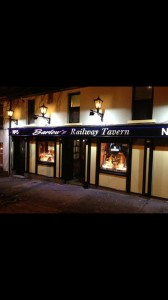 To discuss your project, please contact us today on 087 7428301.